Lewandowski Appointed Interim Chair of Psychology Department
01-25-2016
Jan 25, 2016
Lewandowski Appointed Interim Chair of Psychology Department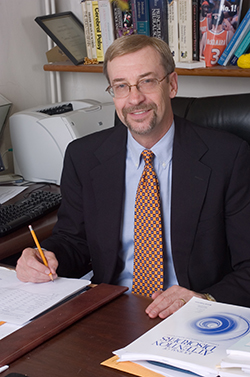 Lawrence J. Lewandowski, professor and co-director of clinical training in the school psychology program, has been appointed interim chairman of the Department of Psychology in the College of Arts and Sciences. He takes over for Peter Vanable, who has been named interim dean of the Graduate School and interim vice president for research for the University. 
Lewandowski's appointment took effect in January. It is expected to span about 18 months.
"Larry is a distinguished and highly valued faculty member," says College of Arts and Sciences Dean Karin Ruhlandt. "I am grateful to Larry for taking on this important leadership role and I am excited to partner with him in the weeks and months ahead."
"I am delighted to serve the college and department in this role, especially given the enthusiastic support of the dean, our terrific faculty and our highly productive students," says Lewandowski.
- See more here.